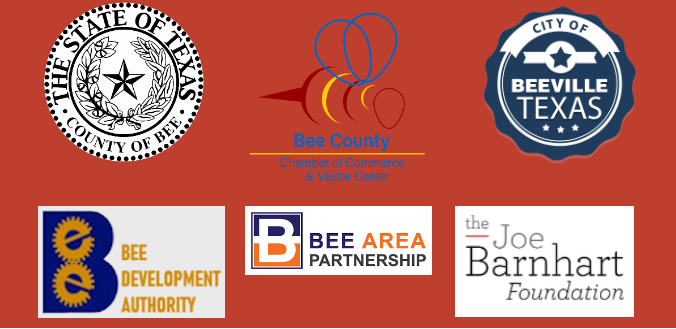 Sponsored & Supported by:
Bee County, the City of Beeville, the Beeville Development Authority,
Bee Area Partnership
and the Joe Barnhart Foundation
Applications can be picked up at the Bee County Chamber, 1705 N. St. Mary's St., Beeville
The Leadership class is designed to increase leadership skills and knowledge about our community. It is an opportunity to stimulate leadership skills by providing awareness of the areas assets, needs and opportunities. Through this program, existing and emerging leaders are exposed to a wide range of ideas and experiences that will best prepare them towards achieving their highest potential.
This year's Leadership program will focus on public service such as; local government, education, economic development, the criminal justice system, non-profits, healthcare and a trip to the Texas State Capitol to meet with state legislators. We are focusing on educating future leaders about elected positions along with the many important boards and committees that require a commitment from engaged leaders.
The Leadership Class will meet one day a month Sept. thru May, 2023
with a Graduation Ceremony June 2023.
10 applicants will be accepted into this year's Leadership Class
Applications due Friday, August 26th.
First Class - Thursday, Sept. 8th.
Completed applications may be emailed to info@experiencebeecounty.org